Planning and designing your dream bathroom has

never been easier with our 3D online planner

design@home
Get started today with our free easy-to-use online planner design@home and create accurate
and beautiful bathroom designs in minutes.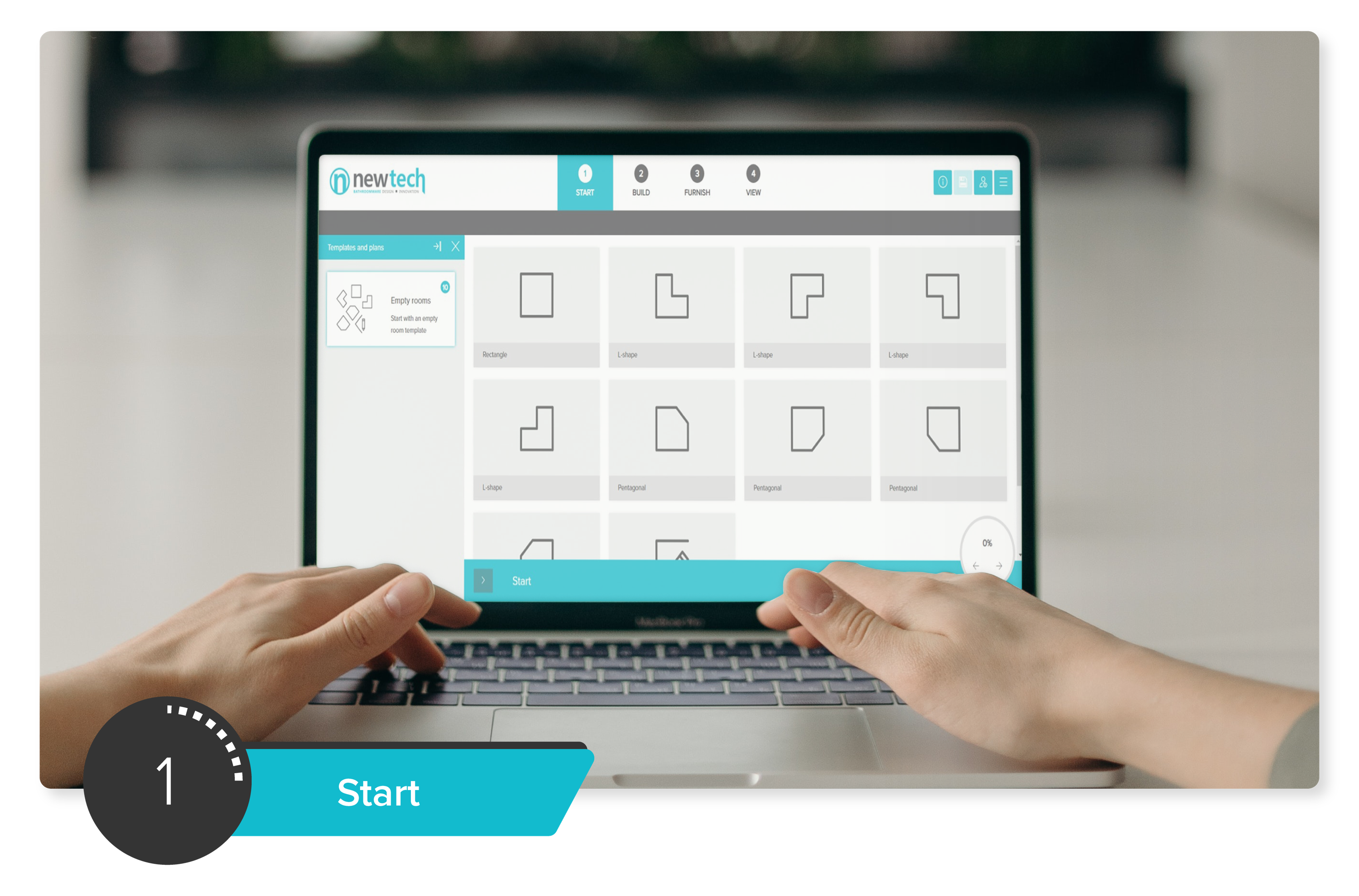 Start.
Start with setting up your room layout. Pick from a range of predefined room shapes, then enter your specific room dimensions. If your room is a different shape, simply select "Free Room" and create your custom shape. Optionally, you can load a saved plan or use a furnished room template.
Build.
To style your new bathroom, simply add your preferred wall linings, doors and flooring. Click on the element in the bathroom and select from the left column the appropriate property you want to modify. There is an entire range of materials and colours to choose from.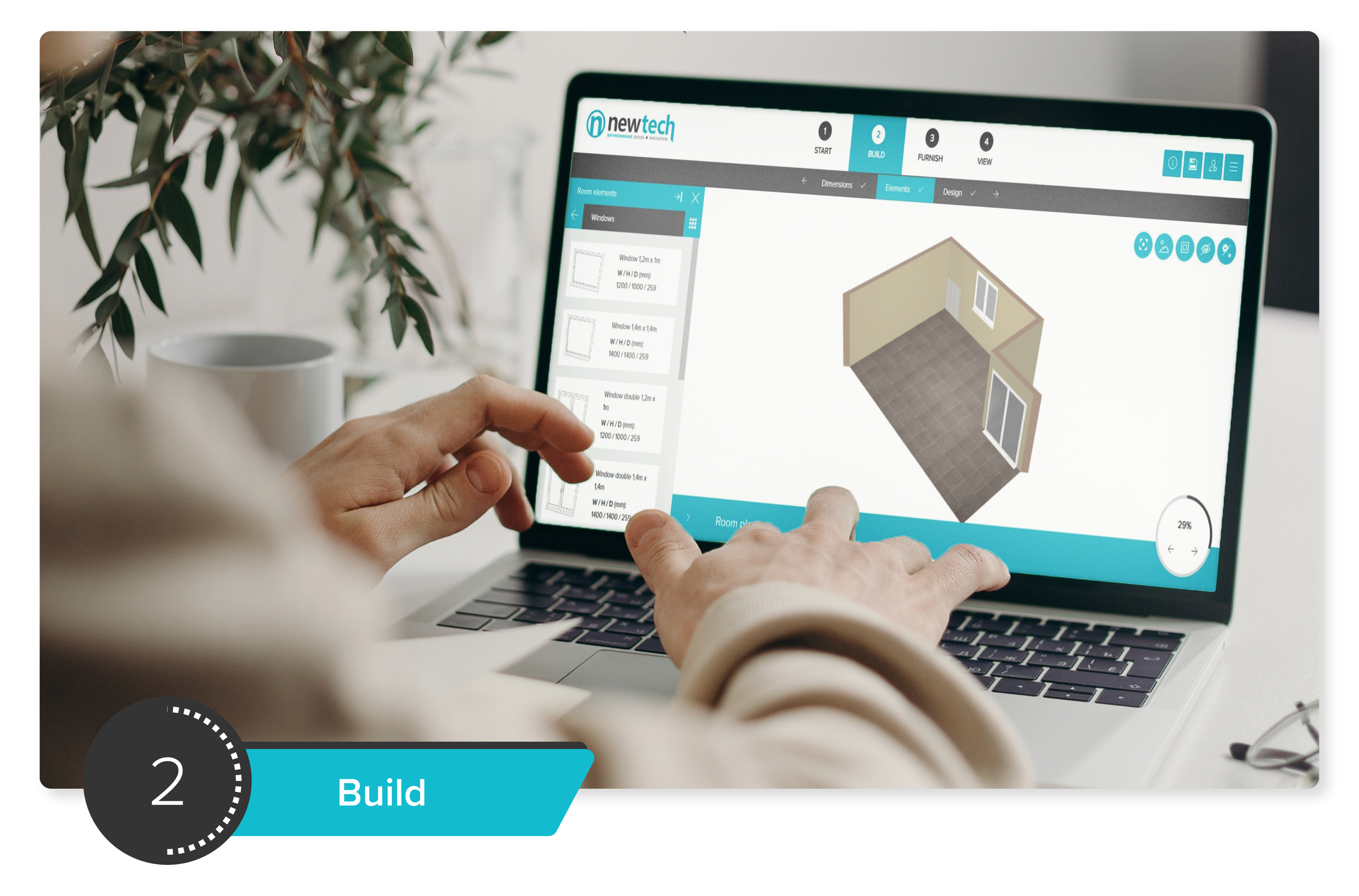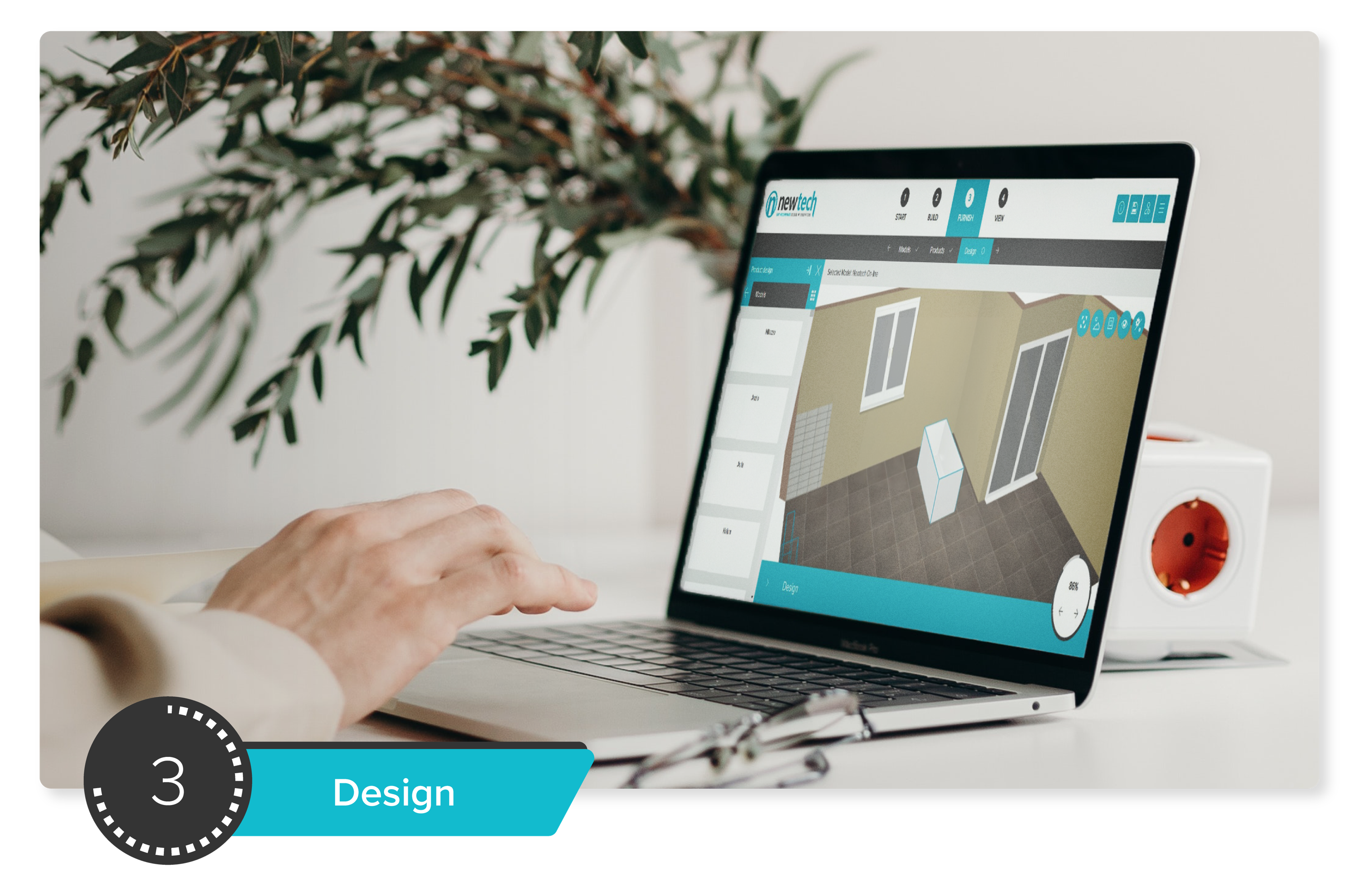 Design.
Bring your bathroom to life by adding your favourite Newtech products from the online catalogue displayed on the left hand side. Simply click on the product you wish to add, or drag-and-drop a product to your desired location - it's that easy. Once you have chosen your products you can modify colours, basins and any optional upgrades according to your colour scheme.
View & Finish.
Your bathroom is now complete! You can view your finalised design before saving and printing, or revisit your individual play at any stage by reloading and editing. Once you are happy with your design, simply contact us at design@newtech.co.nz to make your bathroom a reality.